Millcraft Systems Inc. History

Millcraft Systems Inc. is your ultimate supplier of geometric shaped vinyl, composite and wood windows and doors. Millcraft has been working with window & door companies in Canada and the USA for over 30 years. It is our unparalleled ability to provide our customers with curved wood window and door products in almost any shape and size that has made us a leader in the industry. Vinyl window extrusion bending, with a "Guaranteed Glass Fit" for your geometric shaped windows, allows you to order/make the glass while we are fabricating your shape.
Our experienced staff and resources mean you will receive top quality and superior service to streamline your ordering for better efficiency, making Millcraft your supplier of choice.
Millcraft Systems…Your Geometric Shaped Window and Door Specialists…
Above is a Newspaper article – Mark with original founder Wayne Barton. Millcraft Systems was established in 1979. The first location was 3000 sq ft on Heritage Rd, Burlington, Ontario.
---
Purchase of a building and an addition gave Millcraft approx 6000 sq ft from 1989-2001 on Industrial Dr, Burlington, Ontario.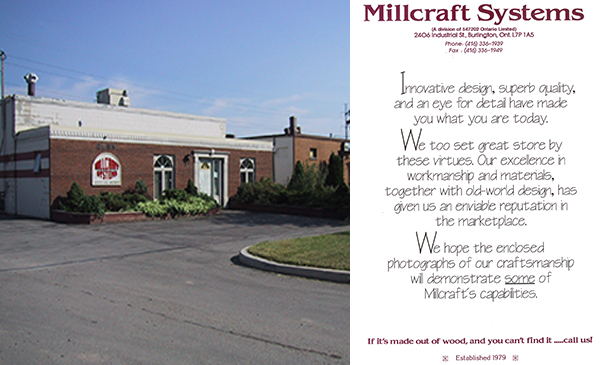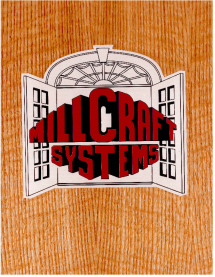 The original founder, Wayne, retired in April of 1999 and the purchase of Millcraft Systems, by the newly formed Millcraft Group, included the formation of Millcraft Construction & Renovations Inc. bringing over 30 yrs of commercial & residential custom building to the package.
It wasn't long before a Waterdown location was required for Millcraft Construction and a new company, Millcraft Landscape. Millcraft was growing again and relocation to a larger facility and more office space was required.

---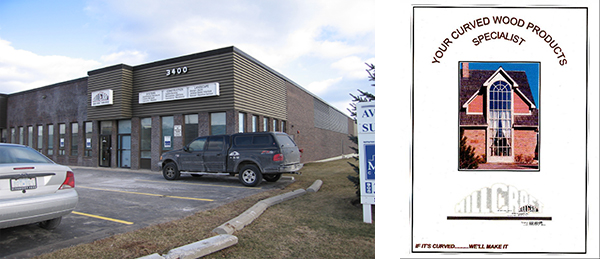 Millcraft moved to Landmark Rd, in Burlington ON. from 2001-2006 with approx 10,000 sq ft for window manufacturing and offices, as well as, having another location in Waterdown for Construction & Landscape.
---

Millcraft relocated to a rural 10,000 sq ft location just north of Waterdown ON in 2006 and our continued growth into vinyl shaped window products was a logical transition. The market continued to call for more maintenance free products and after outsourcing for years Millcraft began in-house manufacturing of vinyl shapes.
Our immediate ability to provide a complete vinyl & wood package for window & door manufacturers, at a competitive price, made it become increasingly apparent that expansion was required in order to continue to supply our clients with quality products and the quick turnaround that they had become accustomed to.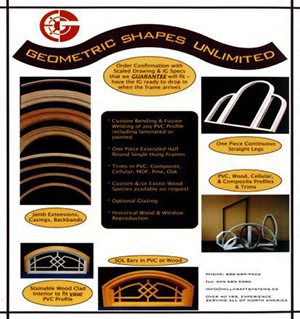 Millcraft ventured into a brief partnership creating Geometric Shapes Unlimited in Sept 2009 until ceasing operations in Aug 2011. The partners went their separate ways and Millcraft Systems Inc. resumed operating as an independent entity and re-established itself as a leader in the industry.


MILLCRAFT SYSTEMS INC. moved into a new facility in Aug of 2011, poised for growth with over 25,000 sq ft and plenty of space for future expansion. Centrally located in southern Ontario, Canada, between the QEW/403 and 401, just north of Hamilton at 369 Concession 6 East Waterdown.
We are now shipping product to window & door manufacturers coast to coast in Canada and into the north east USA. We are even more committed to provide you with the service you expect, quality product that your customers expect and a turnaround time that clearly sets us apart from our competition.